If you are a homeowner, you will want to look at all the small ways that you can add value and security to your property. This includes the garage door opener, which can be seen as the gateway to your home. There are three main types of garage door openers in Wellesley, including chain drive, belt drive, and screw drive openers. All of these have their own pros and cons, which will be looked at below. The best type of opener for your needs will depend on your budget, to begin with.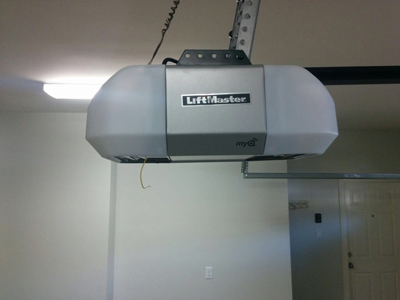 The best type of opener
We are a dynamic group of garage door repair specialists, offering proficient services with utmost diligence by leading technicians. Our enthusiasm for serving clients is unwavering, since we have a passion for work but also solutions to all problems. People rely on us for immediate repairs, which take care of problems. We offer same day emergency service and utilize our experience in order to be as thorough as possible during garage door troubleshooting. Due to a renowned legendary maintenance service, customers are saved from a lot of trouble. Trust us to be equally efficient when replacing garage doors, parts, service electric openers, and installing new doors. Excellence is promised due to our steadfast commitment!
There are many different brand names that make top notch garage door openers in Wellesley. These include the following options:
Genie
Sears
Marantec
Chamberlain
Craftsman
Liftmaster
To learn more about what each of these brands has to offer in the garage door opener field, you can look through their product catalogues or arrange for a consultation with one of our technicians, who can discuss what might work best for your particular garage.
In addition to the various brand names, you will also want to decide which of the three main types of garage door openers in Wellesley will be the best fit for you. Chain drive openers are the best for those on a tight budget, because they are the cheapest. However, they can be noisy when the door opens and closes, so they are best suited to detached garages. If noise bothers you, belt drives can be a better option. They are virtually silent, but this benefit does come at a higher expense. A good intermediate option to think about is the screw drive, which has fewer parts and is priced somewhere in between the other two types of openers.